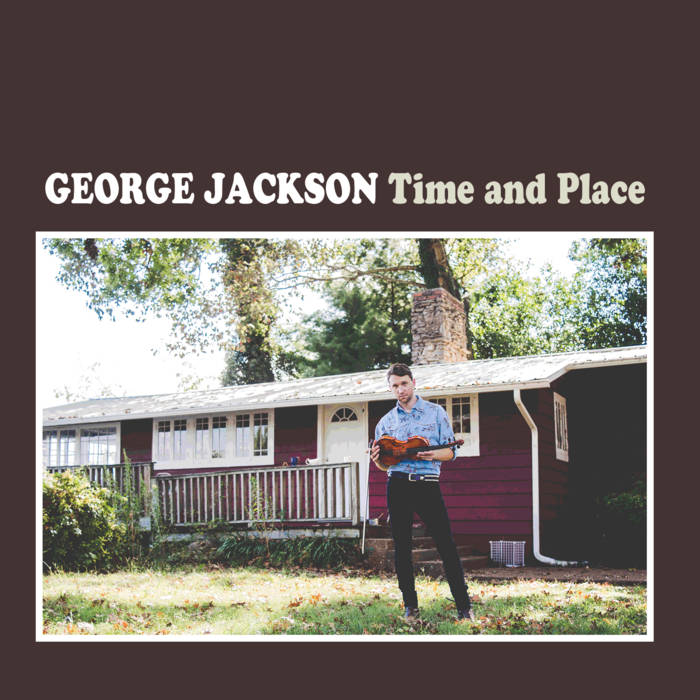 New Zealand born, Nashville based fiddler, George Jackson is
due to release his debut album,
Time and Place April 12.
For Jackson at the heart of all traditional music lies two important coordinates, the time and
place of origin; objective definitions in the ever evolving aesthetics of folk music.
These coordinates are the concepts explored
Jackson on his debut album,
Time and Place
.
Time and Place is a timeless sounding album, springing forth from Jackson's fiddle like an old-time tune you know intimately, but at the same time delivered with a sense of freshness and vitality that brings each song to life.
Traveling has been a way of life for Jackson, who was born to
musician parents in Christchurch, New Zealand. He spent the better part of his
childhood living and touring around in a house bus with his family band. An avid
student of American fiddle styles, Jackson eventually made his way to Nashville,
TN where he now lives. On
Time and Place
, he offers a
collection of
original fiddle tunes, which reflect an uncannily deep understanding of American
roots traditions, while remaining entirely true to his own musical and personal
identity. As global cultures meld, this album offers a fascinating look at what
time and place mean to fiddle styles in today's world.
Jackson's Time and Place was recorded at the Rubber Room in Chapel Hill, NC,
with a number of renowned young musicians from the region, including
Jackson's long time collaborator Andrew Small, Charm City Junction's Brad
Kolodner, Mark Kilianski of Hoot and Holler, and Mandolin Orange's Andrew
Marlin, as well as fellow southern hemisphere native Ashlee Watkins. Each track
on the album is named for it's time and place of composition, and traces
Jackson's journey from New Zealand to ten years spent in Australia touring and
performing, to his new life in the United States. "Dorrigo" is named for one of his
favorite Australian festivals, while "Cabin on the Cumberland," and "New Floors,
Old Knees" memorialize his new home in Nashville, TN. The immigrant story is
central to American history and culture, and Time and Place offers the chance to
dig into an entirely new immigrant story in the form of some delightful and gritty
new tunes.
Jackson says, "American
music is melting pot music and you can hear the history of
America through it. For example, the way that you use rhythm in your bow is
very African, and some of of the tunes are Scottish or Irish in origin. I haven't
been an American until now, which is why I like to write and play my own tunes,
because that's me bringing myself, the New Zealander, into the mix".
To pre-order visit: George Jackson Bandcamp page
Check out "Cabin on the Cumberland" from Time and Place.